VM Promotion Group
Make Them Remember You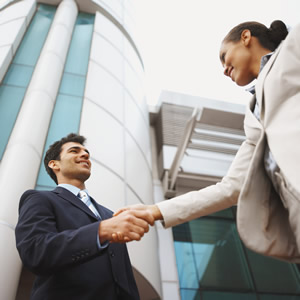 The VM Promotion Group makes it easy to prepare for your next trade show. Need a pre-show mailer or a giveaway? We can help! We have something to fit all budgets and styles. We can help you create your trade show apparel as well.
Promotional Items are used to promote a product, service or company program. This includes: specialties, premiums, incentives, business gifts, awards, prizes, commemoratives, and other imprinted or decorated items. Promotional products are used to Brand you and your company.
Research Shows ...
According to a 2005 study conducted by Georgia Southern University, recipients of promotional products have a significantly more positive opinion of a business through: a more positive overall image, a more positive perception of the business, a higher likelihood of recommending the business as well as a higher likelihood of patronizing the business.
A 2004 study of business travelers at DFW Airport revealed that 71 percent of business people reported having received a promotional product in the last 12 months. Of that group, 33.7 percent had the item on their person and 76.1 percent could recall the advertiser's name! 52 percent of that group did business with the advertiser after receiving the promotional product and 52.1 percent reported their impression of the advertiser was more favorable after receiving the item.
Recipients of promotional products remember the advertiser's name. A study by Schreiber & Associates (Peoria, IL) showed that 39 percent of the people receiving a promotional product could recall the name of the advertiser as long as six months after they received it.
Promotional products are ideal for creating awareness among a selected audience. Southern Methodist University conducted a study to measure attendee awareness of product demonstrations in three university communities. They found that selective distribution of promotional products outperformed newspaper advertising by a ratio of two-to-one.
Promotional products, used as dimensionals in direct mail solicitations, can boost response rates by up to 75 percent according to a study by Baylor University.
Customers reorder faster, and more often, when promotional products are used instead of coupons. In a study by Southern Methodist University, customers receiving promotional products reordered up to 18 percent sooner than those who received coupons and up to 13 percent sooner than those who received no promotion.
Promotional products effectively reinforce employee sales contests, too. A Baylor University study of month-long sales contests in retail establishments indicates that contests reinforced by periodic distribution of promotional products were cost-effective and outperformed non-stimulated contests by up to 50 percent.